Looking for a cold, creamy, delicious dessert in Riverside or Berwyn? Look no further than the gelato case and menu at Salerno's Pizza. What is gelato? It's far more than just Italian ice cream. Find out what gelato is made of, what's the difference between gelato and ice cream, and where to get the best gelato in Chicago with Salerno's Pizza!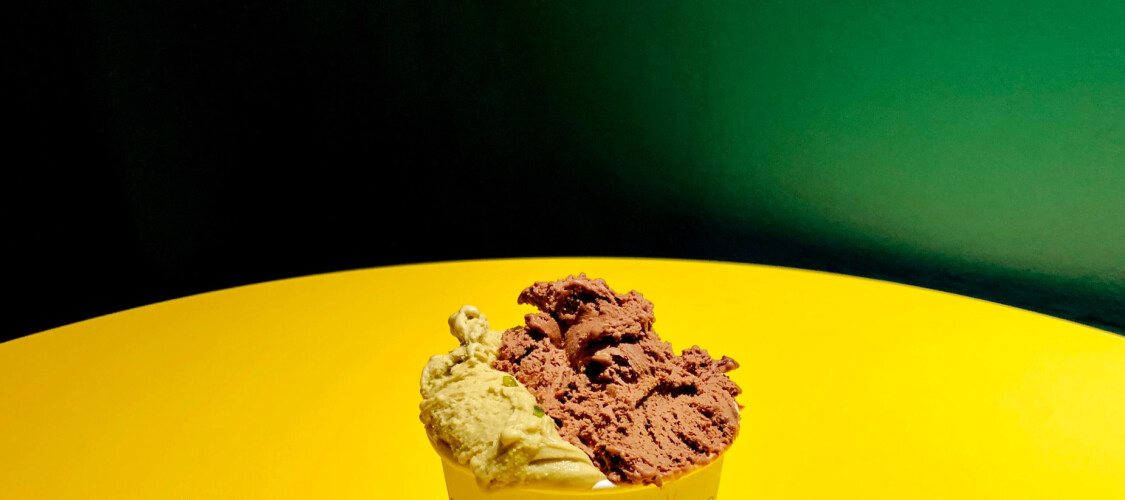 What is Gelato Made Of?
There's one thing you won't find in gelato from Salerno's near Oak Park—artificial stuff. What is gelato made of? Like American ice cream, gelato is made of milk or cream, sugar, egg, and whatever flavoring agents you prefer. Some favorite gelato flavors include fior di latte ("milk flower") which is similar to American vanilla. Add chocolate chunks to fior di latte and you get Stracciatella. Hazelnut, almond, and pistachio are also very popular gelato flavors that have pieces of nuts added to them. So are fruit-flavored gelatos.
What's the Difference Between Gelato and Ice Cream?
You probably noticed that what gelato is made of isn't different than what's in ice cream. So, what's the difference between gelato and ice cream? For starters, gelato is made with a milk and cream combination that is lower in butterfat than what's in American ice cream. Premium American ice creams usually have around 14 percent butterfat while gelato has around seven percent. This might surprise Stickley diners because gelato seems just as creamy as ice cream, but it's lighter. The unique texture also comes from gelato having less air churned into it than ice cream. The sugar content of gelato is also slightly lower than what you'll find in American ice cream you can buy in Forest Park and Brookfield.
Enjoy the Best Gelato in Chicago at Salerno's!
No matter your favorite flavor, you'll find the best gelato in Chicago at Salerno's! Enjoy it to cool off after a dinner of our pizza or chicken parmigiana. We also offer refreshing dairy-free Italian sorbet in our freezer case. No matter which one you choose, you can order online and have it delivered to your Riverside home for a sweet treat that your family will love!