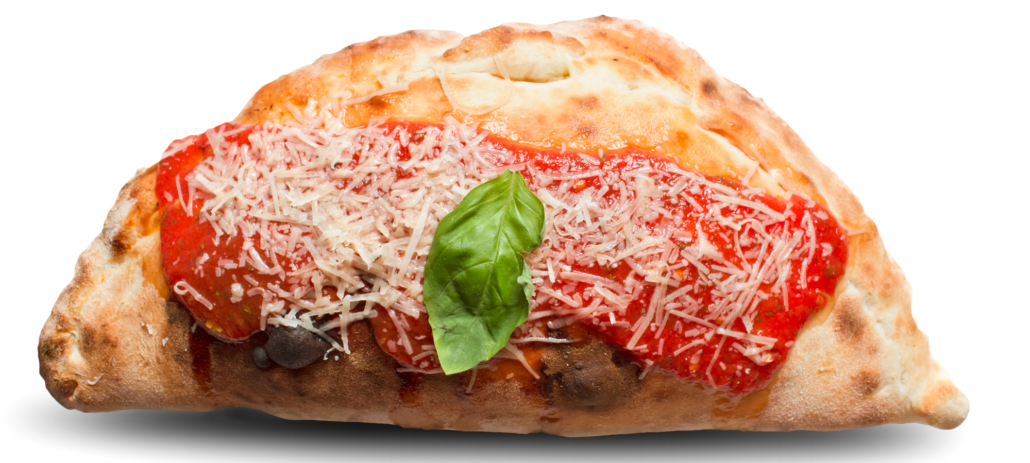 We understand if you're a bit confused about panzerotti. What is it? Are pizza puffs and panzerotti the same? You can get part of an answer just by looking at our online ordering menu where we describe our panzerotti as a large pizza puff. Pizza puffs and panzerotti are the same thing, just different sizes. That doesn't answer the big question, though: what is panzerotti? Join us as Salerno's takes a closer look at panzerotti and pizza puffs. 
What is Panzerotti?
From Riverside to Oak Park we get this question a lot. Panzerotti originated in central and southern Italy, specifically in the area that's the "heel" of the Italian "boot' (more formally known as the Puglia region. In Italian cuisine they're comparable to a smaller version of a calzone, but they're traditionally fried instead of baked. In international cuisine they're part of the same family as Polish pierogies and other fried turnover stuffed pastries. In Italy panzerotti is usually stuffed with dried tomatoes and mozzarella, but can also contain onions sauteed in olive oil, anchovies, capers, or mortadella. When Southern Italian immigrants brought panzerotti to the U.S., the fillings also became Americanized. We stick to tomato sauce and mozzarella cheese as the base. You're welcome to add any of the toppings from Salernos' pizza menu. While we love the traditional deep fried panzerotti, we give our Berwyn and Brookfield customers the option of getting their panzerotti baked. They're larger but similar to Panzerotti Bites, which are manufactured by a company in Brooklyn. 
Are Pizza Puffs and Panzerotti the Same?
Not quite! Pizza puffs and panzerotti aren't the same, but they're similar. Pizza puffs were invented around 1918 by Elisha Shabaz, an Iranian immigrant to Chicago. He took a job making tamales and became one of the top tamale men in the city. In the 1960s, as deep dish pizza took hold of Chicago, Shabaz's grandson Warren joined him in the tamale business. Their clients—primarily hot dog shops–wanted a way to compete with pizza parlors. The pizza puff was born in 1976 as a phyllo-like casing stuffed with pizza ingredients that were deep-fried and sold through hot dog shops. The Shabaz family still makes and sells pizza puffs in Chicago, but we don't offer them at Salerno's.
Enjoy an Order of Panzerotti at Salerno's Pizza!
Are you craving an order of panzerotti? Join us at Salerno's Pizza today! Or place an order with us for delivery. They're a great addition to an antipasti platter!