There are few Italian desserts quite as revered and beloved in Oak Park and Berwyn as tiramisu? At Salerno's Pizza we get a lot of questions like, what is tiramisu, what is in tiramisu, and what alcohol is in tiramisu. The tiramisu on our menu is a fan favorite and we're happy to answer questions about what goes into making it. Find out more about what is in tiramisu, then place an order to have it delivered to your Riverside door today.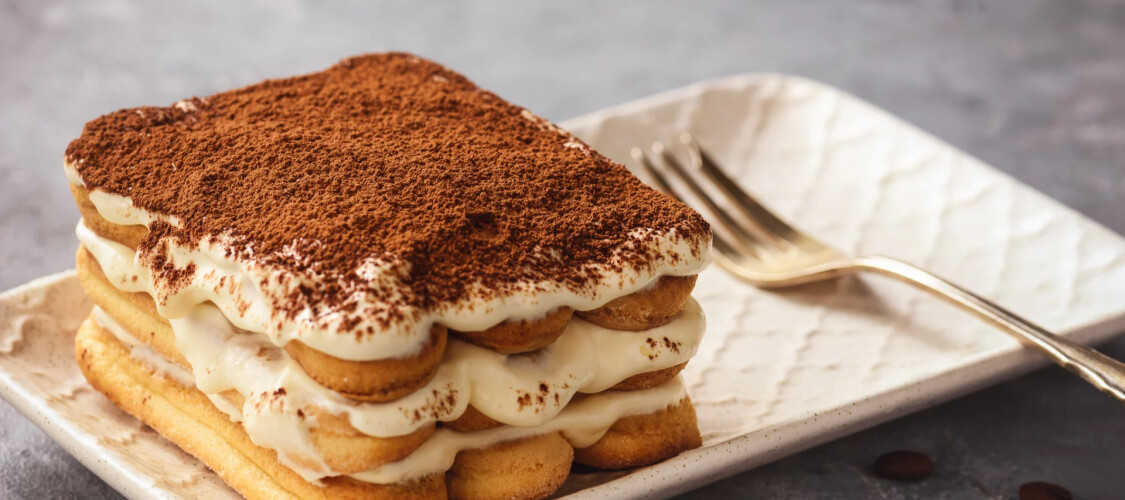 What is in Tiramisu?
If you're wondering what tiramisu is made of, you're not alone. It's not a long-held secret, but tiramisu is a lot different than most desserts Americans grew up eating in Stickley. Tiramisu is similar to a trifle, which is a dessert that layers cake, cream, and other favorite ingredients. Specifically, tiramisu is made of ladyfingers, which are long oval-shaped cakey cookies that are very porous and absorbent like sponge cake. While most trifles have cut or corned pieces of cake, tiramisu uses whole ladyfingers that have been soaked. What alcohol is in tiramisu? Traditionally, the ladyfingers are soaked in coffee liqueur like Tia Maria or Kahula, or even just coffee. Some chefs vary what alcohol is in tiramisu by soaking the ladyfingers in Madeira wine, port, and rum. The soaked ladyfingers are layered with mascarpone cheese that's been whipped with eggs, cocoa, and sugar. Then the layers are repeated, ending with a layer of ladyfingers dusted with cocoa.
Salerno's Pizza Service Tiramisu by Isabella
When some of the best tiramisu is made so close to Brookfield, why compete with it? That's why we serve Tiramisu by Isabella. Isabella's Desserts has been in the Brookfield area for nearly thirty years. Tiramisu by Isabella is so popular that it's distributed around the country from right here in the Chicago area. We're proud to serve this Chicago favorite to our customers.
Enjoy Tiramisu by Isabella at Salerno's Pizza!
Luckily, you don't have to go very far to have some of the best tiramisu in the country. You don't even have to leave your house! When you order online from Salerno's Pizza, we'll deliver your pizza to your home in no time, and we'll include your tiramisu and gelato favorites, too.