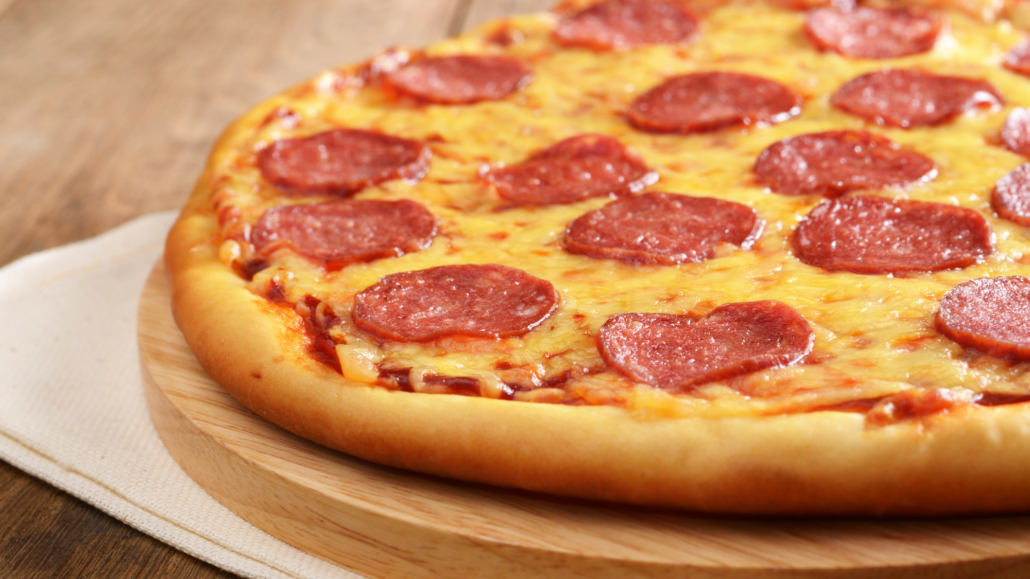 When people who aren't from Riverside, Brookfield, or other parts of Chicagoland think about traditional pizza crust and thin pizza crust, their answers might vary. Lots of people might think deep dish is the local traditional pizza crust, not realizing it's a relatively new menu addition in most of Berwyn. When we talk about traditional pizza crust in Chicago, we're talking about the double dough pizza crust that's adored in neighborhood Italian restaurants like Salerno's around the Chicago area. That's our traditional pizza crust. How do traditional vs. thin crust pizza compare? We offer both, and think both of them are delicious! Let's take a look at how traditional pizza crust is different from our thin crust pizza.   
Traditional vs. Thin Crust Pizza
Stickney diners know that Chicago traditional pizza crust and thin pizza crust are two different styles, even though our traditional pizza crust is significantly thinner than Chicago-style deep dish crust. Our traditional pizza crust is a double dough. That means it's a medium thickness, sturdy enough for lots of toppings, but thin enough to not be the main event of the pizza.
Thin crust pizza—also called "tavern style"— in Forest Park is truly thin. Think cracker thinness, baked for a long time to a crispy texture, then cut "party style" (into squares instead of triangles). The crispy texture comes from the thinness, the long baking time, and because the dough is rolled instead of tossed, like a New York-style pizza dough. Tavern-style pizza might look like the thin crust pizza found in St. Louis, but they differ because the Chicago crust is yeasted, giving it more texture and flavor. Thin crust pizza doesn't hold as many toppings as traditional pizza crust, but it's perfect for letting one or two ingredients shine. Italian sausage with lots of fennel is the traditional Chicago topping of choice, and one we recommend since we make our sausage in-house.
Learn All About Pizza with Salerno's Pizza!
Who's the winner in traditional vs. thin crust pizza? That's entirely up to you and your family! Or maybe you prefer our Sicilian style with its thick crust. Whatever your taste, learn more about Chicago pizza styles with Salerno's!